Baldwin County (Georgia) Cemeteries
Cemetery details

Jarrett / Jarratt Family Cemetery
Name of cemetery is from TT.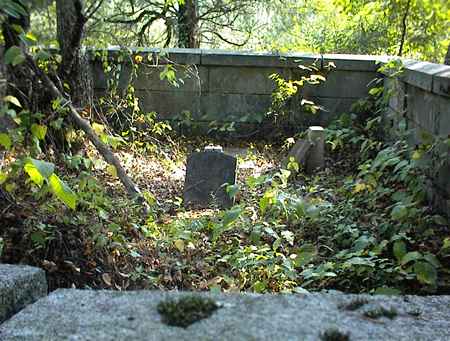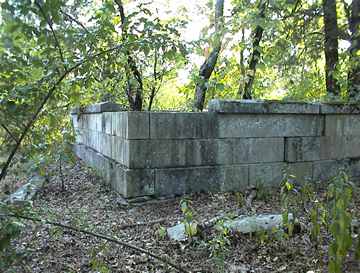 Location:
From the Baldwin County Courthouse, go west on Hancock Street for 2 blocks or 0.2 mile (or the one large block containing Georgia College & State Univ.). Turn right on Clarke Street. Go one large block or 0.2 mile. Turn left onto Highway No. 22 (west) or Montgomery St. Follow it for 2.4 miles to Highway 212. Turn right and go 0.8 mile and turn left onto Meeks Road. Go 0.1 mile. There is a small road/trail to the left. Follow this trail (on foot) for approximately 1/4 mile. The cemetery is to the left of the trail in a grove of cedar and other trees and is enclosed by a granite wall.
GPS coordinates: 33 06' 06.7" N 83 16' 37.6" W
or in degrees only form: 33.10186° N X 83.27711° W
See location on a Google map in a new window
(
NOTE:
The map opens in a new window. The cemetery will be at the location indicated by a red marker.)
GMD: 319
Cemetery Status: Inactive
Predominant race: White
The property is owned by state of Georgia
Mrs Johanna Patterson

1792 - 1861

89 years. b. Virginia d. Baldwin Co. Age and birth year not consistent. Possibly born 1772 or was only 69 years old.

Grave 1
Devereaux Patterson

1800 - Oct 8, 1835

b. Virginia, d. Baldwin Co., Ga.

Grave 2
Unmarked Graves

Other broken markers - possibly 2 graves inside wall and 2 graves outside wall.

Grave 3